Few things are as disheartening to a community of buyers as an announcement of discontinuation, even more so if the community is passionate and the decision is announced on Friday. That's what happened with Logitech and Harmony universal remote users last week, as the peripheral company said that it has stopped designing new Harmony remotes and won't manufacture them in the future.
A programmable universal remote—the one used to control a tandem of devices at the same time, rather than, say, replace a lost or damaged one—is a product for the specialist market of home theater owners and A/V enthusiasts. Wirecutter, a recommendation outlet owned by the New York Times, vouched for Harmony remotes in all price ranges—and had to "return to the drawing board and start fresh" once they become aware of signs of discontinuation. (The editor's note had since been updated with Logitech's statement.)
Logitech did say they are going to provide access to software and services, as well as update the device database, "as long as customers are using it." But with customers reporting cancelled orders and depleting retailer storages, it's safe to mark the end of Harmony's 20-year history—and briefly review it.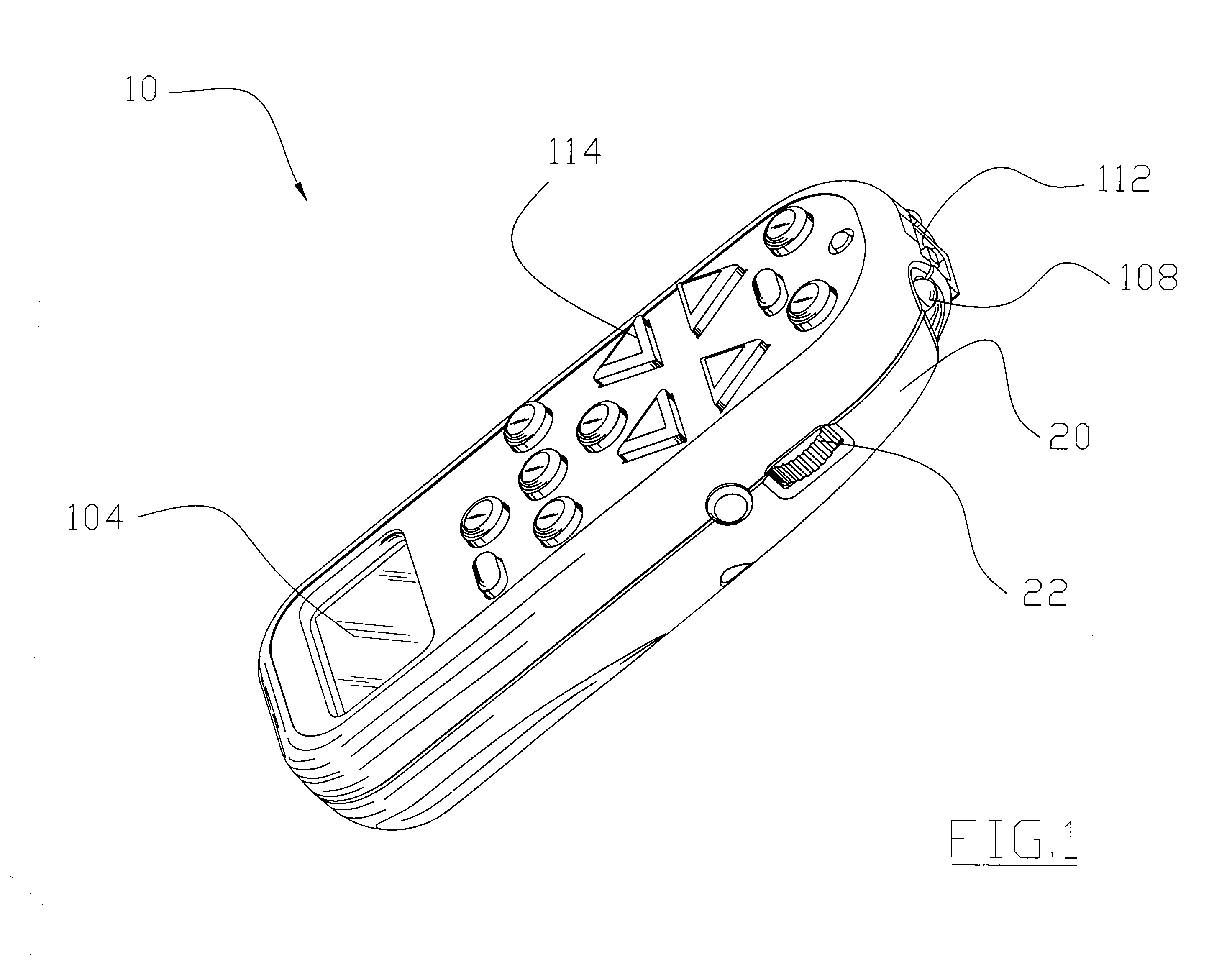 The first Harmony remote was made in 2001 by Eazy Zapper, a Canadian startup later renamed to Intrigue Technologies. The company was founded in 1999 by Glen Harris and Justin Henry who, according to archived press releases, were frustrated by the number of remotes required to operate a home theater. All Harmony remotes since the original one allowed to select an "activity" (for example, "watch a DVD" or "listen to music") which allowed sending actions to several devices in succession. To program an activity, a Harmony owner had to enter their A/V devices into the remote using a computer.
Eazy Zapper was not alone in making computerized universal remotes. Philips, a long-standing party in a home electronics business and a de facto standard setter, introduced its first Pronto remote in 1999. The Harmony wasn't even the first programmable remote with an activity function: Harman, in cooperation with Microsoft, introduced the Take Control remote in 1998, releasing it under Harman Kardon and JBL brands. Both remotes had a touch screen with the ability to rearrange virtual buttons as one sees fit, and, unlike the Harmony, were described by the Washington Post as requiring no out-of-box setup for initial usage.
What set the Harmony apart, according to early 2000s reviews, is its ease of use, highlighted by the original model's straightforward design. The remote's ability to remember the state of controlled devices, patented and marketed as a "Smart State Technology," was another unique feature of Harmony clickers. Initial revisions of the remote could also download listings from the Internet and save (or, in the Harmony parlance, "zap") TV programmes to keep a note of what's playing.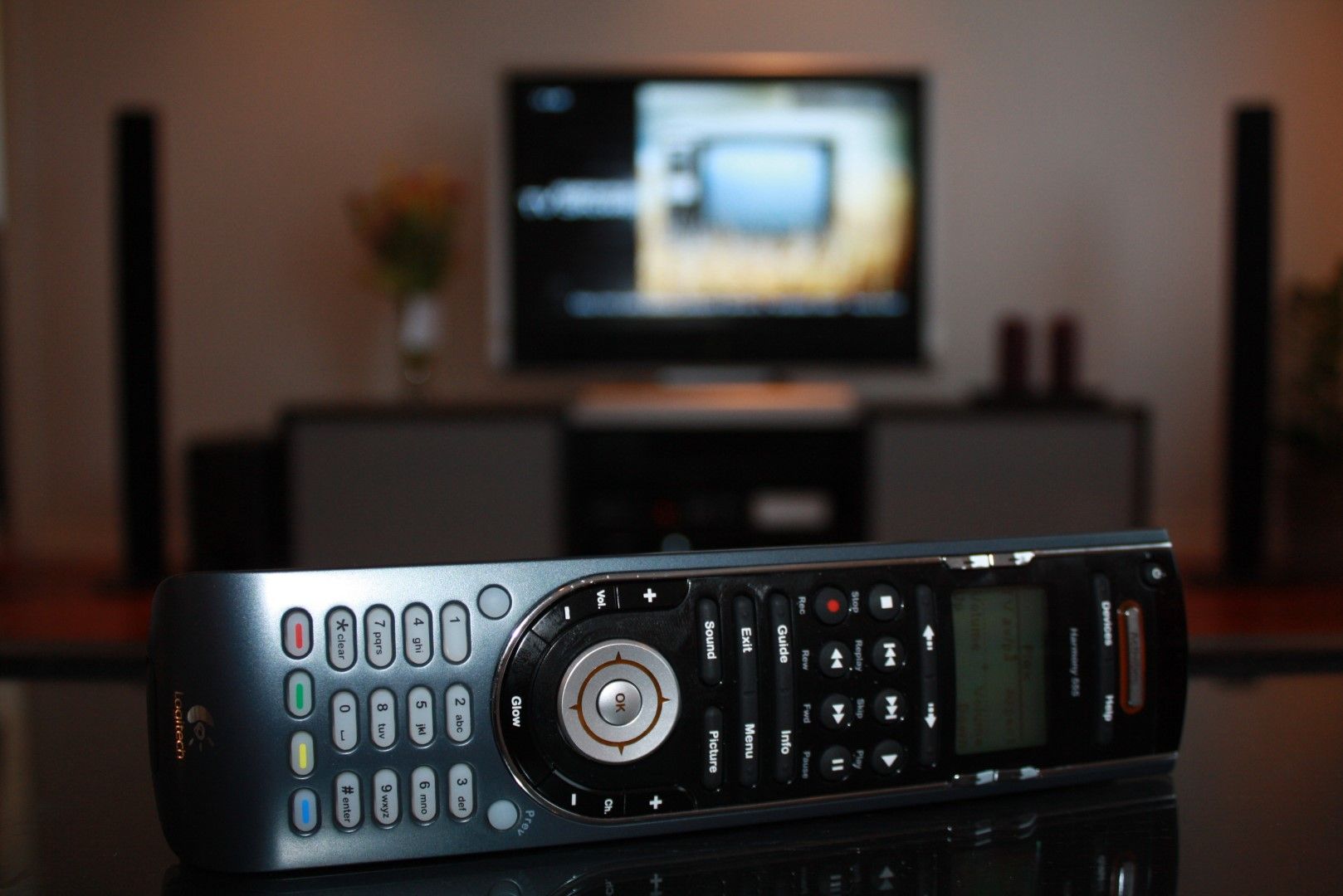 The Internet connection was required not only for Harmony's added functionality. To set the remote up, its owner had to create a Harmony account and use a web service to enter their home appliances data to the remote. Incidentally, the site went down in the middle of filming a TechTV review of the remote in 2002. (Skip to the 2:54 mark.) Since then, every Harmony remote uses either the web or an app to set the configuration up, which makes the 2021 discontinuation announcement especially worrying.
But in 2004, there were no signs of demise. Intrigue was bought by Logitech for $29 million in cash and, per Logitech's press release, a "possible performance-based payment." Under Logitech, Harmony remotes underwent several design changes. A small LCD screen, unconventionally placed on the bottom of early Harmony devices, was moved to the top. The zapping functionality was eventually discarded, and the key layout became populated with numeric pads, shortcuts, and—in one case—a set of Xbox face buttons. Two Harmony models, 1000 and 1100, went as far away from the initial concept as to copy the look of premium Pronto remotes, making the device look like a mid-2000s portable video player.
Logitech's latest universal remotes are different from ones released 10 or 15 years before, but all of them are equally contemporary to media and handheld devices of their time. The original Harmony remote was compared to a Nokia handset, while the 676 model, released in 2004, brought the idea of snappable front panels from the cellphone world. And while the modern, Alexa-enabled Harmony Express was a minimalist device in line with late 2010s design trends, the Harmony One screamed 2008 with its piano black finish and faux-3D on-screen buttons.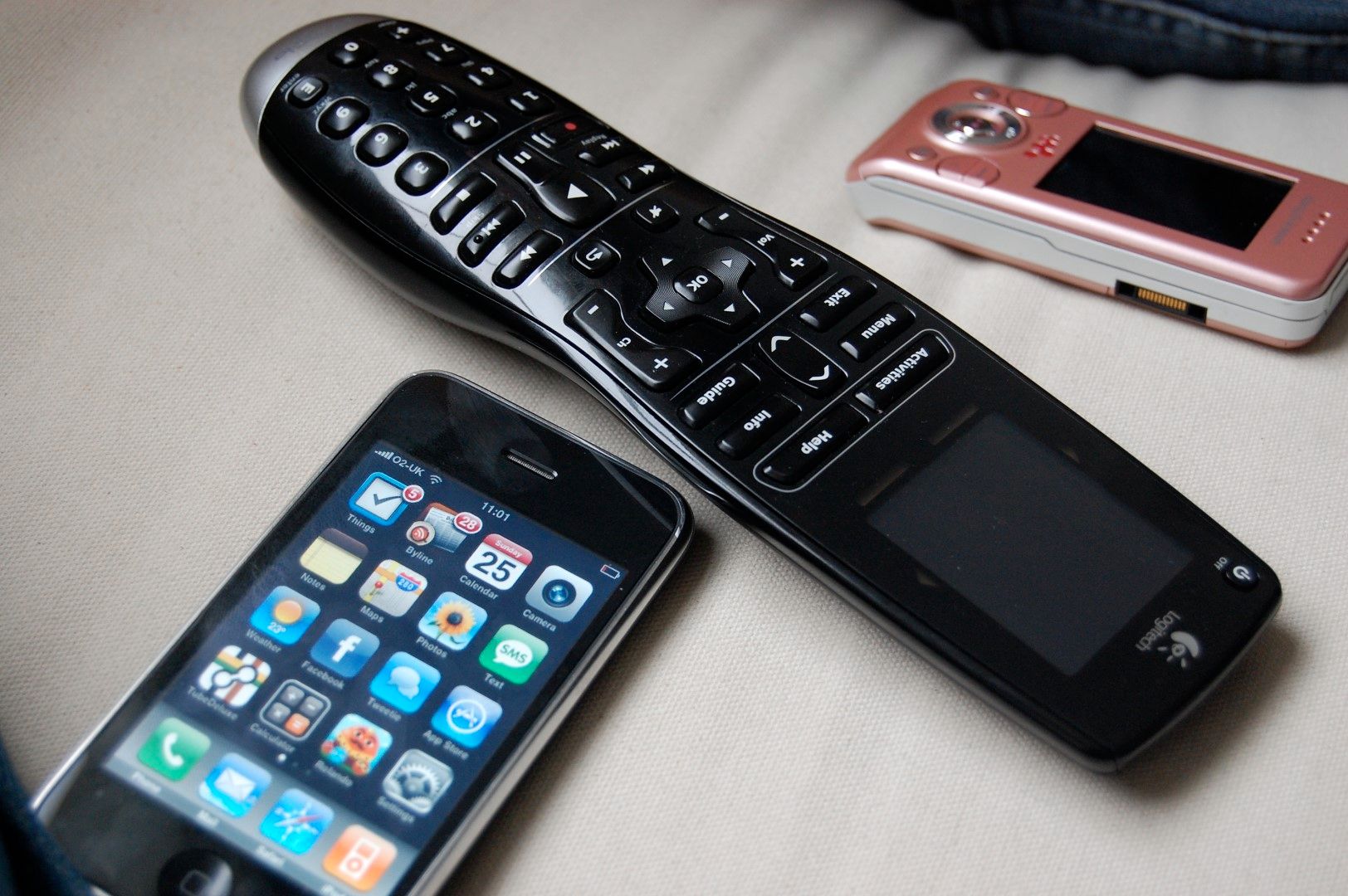 Since early 2010s, standalone universal remotes had to compete with devices they were supposed to control. Infrared blasters appeared on TVs by LG and Samsung, as well as the Xbox One console. In 2016, Samsung replaced the blaster with the One Remote, a minimalist clicker which could be configured to control devices connected to the TV. Devices with an HDMI connection to the TV could be controlled by the television and vice versa, provided they supported the CEC protocol. (Sony's PlayStation 5 console got the HDMI-CEC functionality with a software update the day before this publication.)
With some Harmony devices released within the decade, Logitech leaned even more on the Internet connectivity than before. That made the Harmony Link, a 2011 app-controlled infrared blaster, vulnerable to the encryption certificate rot. As the Harmony division, per its head Rory Dooley as quoted by Ars Technica, "refocused development resources on newer technologies," the device stopped working in 2018. And last year, Logitech disabled the Harmony Express 17 months after its introduction.
"I think over time, you'll have fewer and fewer people who feel like they really need that universal remote," said Logitech CEO Bracken Darrell in 2019 in a discussion with The Verge. He referred to the universal remote division as a "small business," comparing the size of Harmony business to about 6% of Logitech's keyboard one.
Without any additional purchases, a modern connected home has a lot of ways to control A/V and home equipment beyond the remote: voice assistants, smart home infrastructures by Apple and Google, as well as the variety of vendor-specific apps. With most Harmony devices, what was left of their once-unique offerings were basic ergonomics of a grippy, multi-key remote. To some companies, these features alone were important enough to bear the costs of replacing Apple's controversial touch-enabled Siri Remote. To Logitech, whatever drove people to their Harmony remotes by 2021 was not enough to keep the R&D going.
Thank you for reading 30pin! If you want to support more reporting on the history of consumer technology, consider
becoming a 30pin member
to help us cover the cost of reporting and get an early access to new articles. And with
Coil
, you can support our online magazine, other publishers, and non-profits as you browse them.
More ways to support 30pin